In order to survive in the tough market, it is a constant challenge to find ways of delivering excellence at globally competitive prices. We must prepare for an accelerated pace of change and a volatile market environment.
 
Our customers expect to be supplied with quality products exactly when they are needed.  But this is not enough.  We have to look at the whole supply chain.  Open relationships with our suppliers, based on a spirit of partnership, are therefore the condition for our mutual success and an essential contribution towards supply chain excellence.  We are looking forward to welcome you in the near future as one of our reliable suppliers to Karrie.
 
Strategies & Core Objectives

Preferred suppliers are the first to be involved in our strategies and development projects, enhancing their ability to plan ahead.  A certain proportion of our product costs are determined by supplied parts.  The ever-increasing cost pressure in the market has to be absorbed by continuously improving all the links in the supply chain.
 
Karrie develops strong relationships with its suppliers to attain the best prices on the materials and make use of new supplier qualification and regular supplier performance management in order to improve the supplier performance continuously.  We expect our suppliers to work with us in addressing these challenges in the marketplace, and use economies of scale to further reduce the production cost.
 
We also consider the competitive situation to expand our supplier base.  In certain cases we evaluated offers via detailed cost structure analysis to jointly find additional optimization potentials in the best case during early development phase.
 
Our core objectives are to:
 
Maximize the value to both Karrie and the suppliers.  Karrie works with our strategic suppliers as partners.
Maintain the competitive cost to sustain in the market.
Explore innovative technology for products and production.
Working with suppliers to provide Karrie professional services, stable and quality products.
Maximize all stakeholder benefits.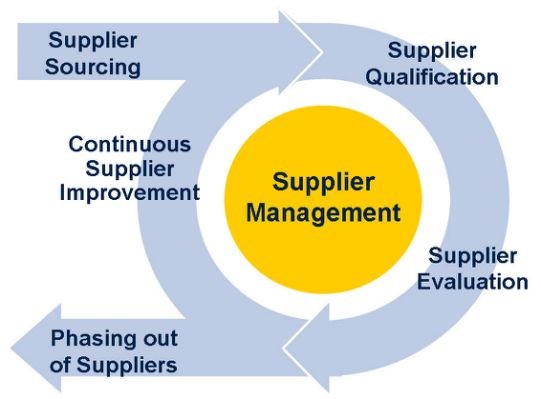 Assessing Our Supply Chain
 
To ensure our supply chain meets all the criteria we set for ourselves, we regularly carry out assessments of suppliers.  The scope of our assessment includes a capability assessment, operation assessment, financial assessment, contingency plan assessment, risk management, quality system management, and so on.  Reviewing of the management systems, a supplier has in place to control its operations, an understanding of how it assures the quality of its products and services.
 
For the new supplier, Karrie has our new supplier assessment form that is the basis of collecting the required data we need to explore, like supplier background, vision and mission, products scope, policies, procedures and practices.  Before we carry out a formal audit, we already had a preliminary understanding of the supplier background, its geographical distribution, and the type of products and services that suppliers can provide.
Procurement Statement Concerning "Conflict Minerals"
 
Based on the requirement of RBA & GeSI, Karrie ensures it does not use the "Conflict Minerals" (like Au, Ta, Sn, W, Co) from the Democratic Republic of Congo (DRC) and its adjoining countries.
 
We will require our suppliers to implement the below action:
1. Suppliers must uphold the high standards for social and environmental responsibilities in their operations;
2. Karrie Group does not accept the "Conflict Minerals" originating from the Democratic Republic of Congo (DRC) and its adjoining countries;
3. Suppliers shall establish and maintain an effective management system for restriction of "conflict minerals", to ensure that the materials used, e.g. Au, Ta, Sn, W and Co, are not sourced from mines in the conflict region;
4. Suppliers should impose the same requirements on their sub-tier suppliers.
Non-Disclosure Agreements / Confidentiality
 
Karrie may from time to time enter into discussions relating to the supply of materials and services.  During the course of these discussions, we may disclose certain proprietary and confidential information, both written and oral, to a third party.  All parties have to protect Karrie's proprietary and confidential information. We operate a Non-Disclosure Agreement to protect all parties' interests.
 

Looking For Business Partner to Supply Stable & High Quality Materials
 
Karrie is principally engaged in the manufacture and sales of metal and plastic products, including computer server casings, moulds, plastic and metal parts and predominately self-branded household products.
Karrie is committed to partnering with suppliers that can provide high quality and cost competitive materials. We are currently looking for sourcing various components and raw materials.
| Raw Materials | Mechanical Items | Packaging Materials |
| --- | --- | --- |
| Steel | Die casting part | Carton Box |
| Resin | Hardware | Manual |
|   | Gasket | Label |
|   | Rubber | EPE |
|   | Insulator | Pallet and Wooden Box |
|   |   | Foam |